Murray State University graphic design program ranked #1 in Kentucky
Murray State University graphic design program ranked #1 in Kentucky
By Kaitlyn Black | Jun 2, 2021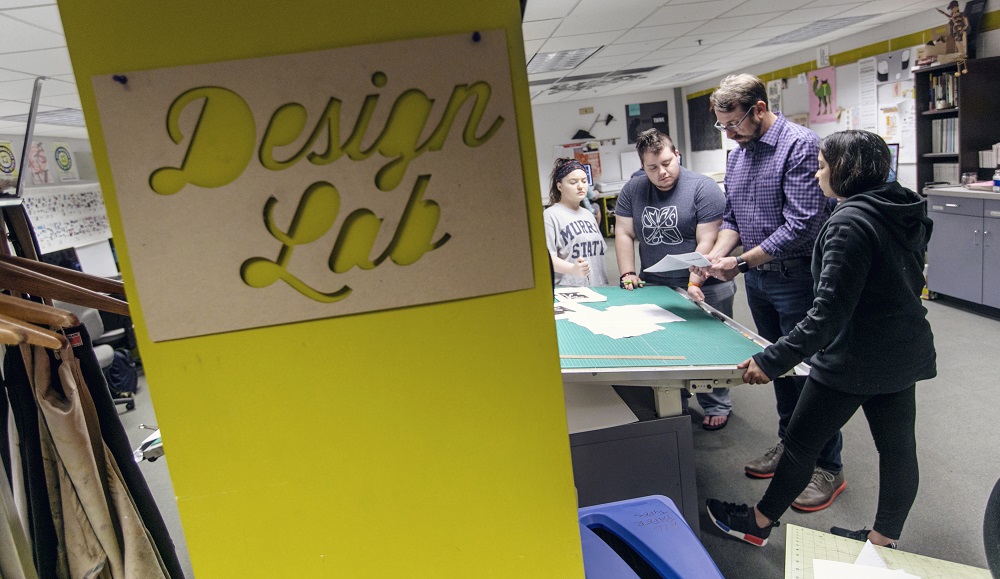 MURRAY, Ky. — The graphic design program housed in Murray State University's Department of Art & Design has been ranked #1 in the state of Kentucky for 2021 and in the Top 25 in the South by the Animation Career Review, a major online resource for people aspiring for careers in animation, game design, graphic design, digital art and related fields.
Animation Career Review started publishing regional and national rankings in 2012 in response to myriad emails from aspiring animators and game designers inquiring about the best programs in the United States, a given state in the U.S., or in a particular area of the country. The organization considers every degree-granting school of which they are aware, with the exception of two-year community colleges. Animation Career Review's end goal is to provide students and their parents access to ample information so they can make an informed decision about the school they choose to attend and the program they pursue.
The rankings considered 710 colleges and universities with the following criteria in no particular order: academic reputation, admission selectivity, depth and breadth of the program, value as it relates to tuition and indebtedness, and employment data.
This spring, the Department of Art & Design at Murray State celebrated its first graduating class of students earning a Bachelor of Fine Arts (BFA) in Graphic Design. Students earning a BFA in Graphic Design learn branding, corporate identity, logo design, typography, web design, motion graphics, animation, package design, mobile interface design, and illustration.
"For many years Murray State's art and design department offered Graphic Design as an emphasis within the Studio Art degree, but as that degree became more popular the need to create a specialized degree became clear," said Jim Bryant, professor and coordinator of graphic design.
Over the past twenty years, students with an emphasis in Graphic Design have had a job placement rate over 90%, Bryant said. Graduates have found employment in companies across the country working with Google, Amazon.com, Sony PlayStation, The Pentagon, Bungie Games, All State, and in industries including corporate branding, game design, advertising, icon design, web design, illustration, designing movie posters in Hollywood, and many others.
"This is really great news for us," says Chris Lavery, chair of the Department of Art & Design. "It's evidence of the excellent teaching and mentorship of our talented faculty in art and design, with special regard to Professor Jim Bryant."