Murray State University to host Family Weekend October 1-3
Murray State University to host Family Weekend October 1-3
By Shawn Touney | Sep 16, 2021
Event includes Mr. MSU Pageant, Racer 5K, Racer Band Performance and more; visit murraystate.edu/familyweekend for a full itinerary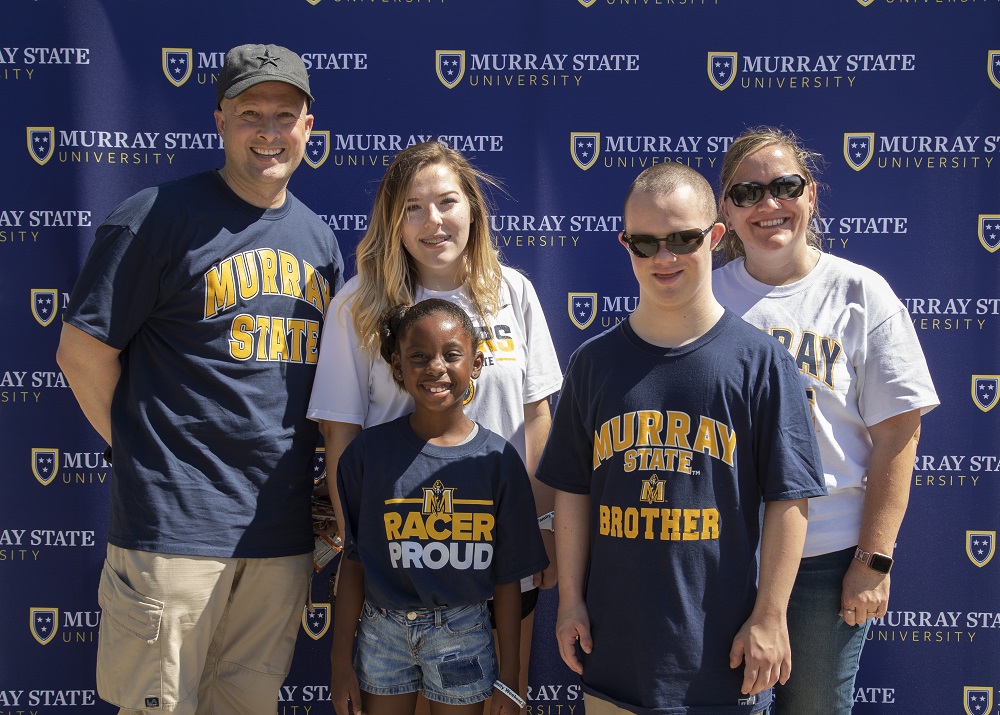 MURRAY, Ky. — Murray State University will welcome students and their families to campus October 1-3 for Family Weekend 2021, an annual tradition that encourages students to share their college experience with their loved ones.
Throughout the weekend, the University will host a variety of fun events and activities for students and their families, including the Mr. MSU Pageant, Racer 5K, Racer Band performance and more.
The Family Lunch, set for Oct. 2 at noon on the Great Lawn between Alexander Hall and the Gene W. Ray Science Campus, is a particular highlight during the weekend. University administrators will be hosting information conversations during lunch. Racer One, a photo booth, bounce house, and Career Services Connections will also be available. Families are invited to cheer on the Racer football team as they take on Eastern Illinois at 4 p.m. at Roy Stewart Stadium. Special events hosted by various units and departments on campus will also take place throughout the weekend.
The cost to attend Family Weekend includes lunch tickets ($8.50/adult; $5/child; Murray State students free) and football tickets ($3/adult). Kids through college-age students are admitted free to the football game. Additional events may incur a fee with costs and payment options listed in the schedule and online registration system.
"We're so excited to return to a more normal celebration of our families and students, and we're looking forward to sharing the Murray State experience with families next month," said Peggy Whaley, director of student engagement and success.
From previous Family Weekend events, parents have said, "I enjoyed spending precious time with my son, and experiencing Racer One at the football game" as well as "my highlight was spending time with my son in his college home, and meeting his friends".
Visit murraystate.edu/familyweekend to register and view a complete Family Weekend itinerary. Families are encouraged to register early as the online registration will remain open until September 28 at 11:59 p.m., with no on-site registration available.