Murray State University reports significant increases in giving to benefit students and University community
Murray State University reports significant increases in giving to benefit students and University community
By Shawn Touney | Aug 20, 2021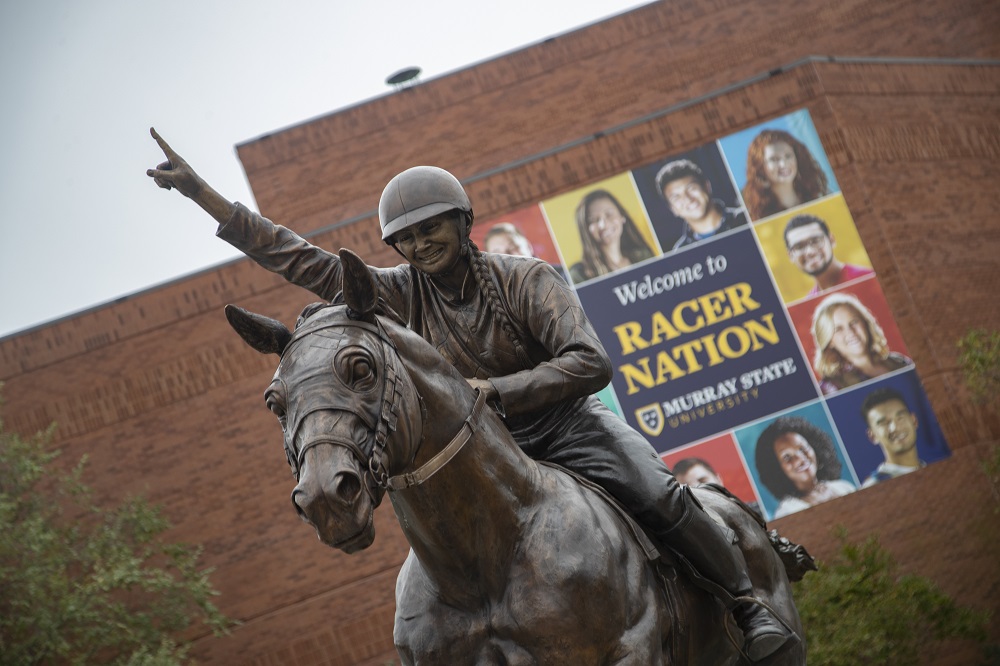 MURRAY, Ky. — The Office of Development at Murray State University reports that in a year like no other, donors continued to answer the call to support students and programs at record levels. With $13.2 million in total commitments from July 1, 2020 through June 30, 2021, donors to Murray State have ensured that students could continue on their educational journeys, despite the hardships caused by the health crisis and its economic impact upon families. Out of $6.92 million in cash gifts received in the last year, nearly $2.4 million was designated to student scholarships.
"We are deeply grateful for the tremendous generosity of our alumni and friends," Murray State University President Dr. Bob Jackson said. "This past year, we received the largest amount of donations since 2011 to support our students through scholarships, academic programs and athletics, among other areas. We are very appreciative of the generous support of those who truly love and support the University."
A transformational gift of $1.5 million from Arthur Fields, a 1967 accounting and 1968 MBA alumnus of the Arthur J. Bauernfeind College of Business at Murray State, bolstered the results for last year's giving. One million dollars of that gift established the Arthur W. Fields Fund for Excellence in the College of Business to support scholarships and operational funding for business students and programs, and $500,000 established the Arthur W. Fields Sigma Chi Scholarship to offer financial support for good-standing, active members of the Epsilon Tau Chapter of Sigma Chi fraternity at Murray State.
Another reason for the increase in giving is due to the success of the University's Racers Give Campaign and other special fundraising efforts throughout the past year including $5.93 million in new estate gift commitments. Racer alumni, faculty, staff and friends gave over $520,000 to support the most pressing needs of current students and support programs. More than $3 million in gifts received will support academic programs and over $1 million in gifts supporting athletics. The University also received the highest number of matching gifts in five years from employers of donors, doubling and even tripling the impact of their gifts.
The fundraising success of the last year continued the trend of increased giving results from the last few years. Under the leadership of Murray State University President, Dr. Bob Jackson, and executive director of development, Dr. Tina Bernot, the University has raised over $25 million in commitments since the fall of 2018. As a result of these efforts and other factors, the Murray State University Foundation, Inc. reports a record endowment of $179 million in total assets as of June 30, 2021.
"We have a great development team and the support of the entire campus for the work we do to enhance programs and support our students," said Dr. Tina Bernot, executive director of development. "It is our generous donors and their connections to Murray State and our students that continue to drive our success — and we could not be more grateful for their incredible impact."
The Office of Development builds relationships and generates resources that advance the mission of Murray State University by seeking to cultivate a culture of philanthropy that engages the entire campus community. The office facilitates private financial support from alumni, friends, corporations and foundations for institutional priorities as outlined through the University's strategic planning process.
To make a gift to benefit programs and students at Murray State University, visit murraystate.edu/giving or call the Office of Development at 270-809-3001.