Murray State University hosts Constitution Day symposium
Murray State University hosts Constitution Day symposium
By Shawn Touney | Sep 14, 2021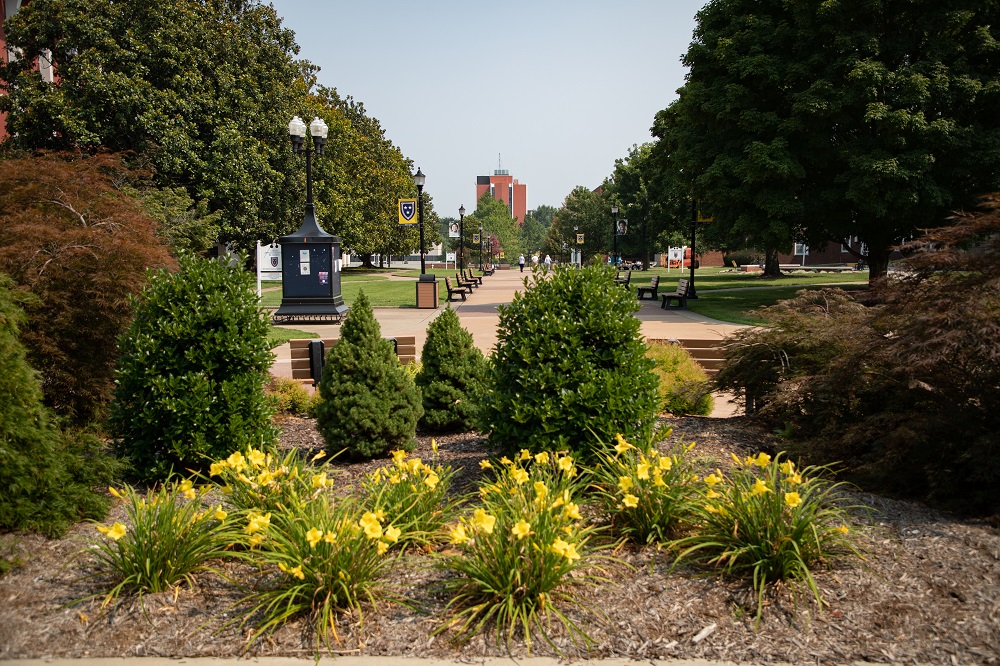 MURRAY, Ky. — The Department of Political Science and Sociology at Murray State University will host its annual Constitution Day celebration on Friday, September 17, with a number of lectures, debates, and games about topics related to the Constitution of the United States. The sessions will be held in-person on Murray State's campus inside the Curris Center theater, as well as via Zoom at https://bit.ly/2Xk70ip.
"Constitution Day has been around in some form since 1940, but its name and observed date have changed a bit over time," says Dr. James Clinger, professor of Political Science and organizer of the event. "In an omnibus budget bill in 2004, a rider was added to require all schools receiving federal funds to have some commemoration or observance of the United State Constitution. The requirement took effect in 2005...the date of observance is September 17, the day in which the constitution was signed at the convention in Philadelphia."
"There are several reasons it is still important to host this event," says Dr. Drew Seib, associate professor of Political Science and chair of the Department of Political Science and Sociology. "First, the Constitution is our governing document, so it is important as productive citizens in a democracy that we know what is in that document and what it means. Second, the interpretation of the Constitution impacts laws and public policy. As the courts interpret the Constitution or laws in light of the Constitution, we learn more about what the boundaries of the Constitution are. Third, many are unhappy with how the government is currently functioning and in order to make government better you first have to know what the Constitution says about government."
This year's Constitution Day will include presentations from faculty in both the Department of Political Science and Sociology and the Department of History. Sessions will be offered for elementary, middle, high school, and Murray State students. Clinger has heard from several school district superintendents, principals, and teachers in both Kentucky and Tennessee who plan to have their students attend via Zoom.
Dr. Brittany Wood, assistant professor of Political Science, is leading a session on the process of ratifying the Constitution for elementary students.
Says Wood, "The presentation is geared towards K-5 with the hopes that Kentucky elementary classes will be able to easily and readily log on and learn."
"It's important for elementary-age kids to learn about the Constitution in order to raise awareness of constitutional principles and to encourage civic participation," added Wood. "We need to excite young minds about their constitutional rights and responsibilities to prepare them to take part in the democratic process and to prepare them for their role as citizens."
"All of us need to learn more about the US Constitution, and Constitution Day helps us to do that," says Dr. Jim Humphreys, professor of History, who will participate in a session on the pros and cons of the Electoral College. "I always look forward to Constitution Day. At 233 years old, the US Constitution is one of the world's great political documents."
The full schedule of sessions are as follows:
First Session - 8:30-9:20 a.m.

"To Sign or Not to Sign?"
Brittany Wood, Political Science and Sociology and Holly Bloodworth, Kentucky Board of Education (intended for elementary school audiences)
Second Session - 9:30-10:20 a.m.

"What Was Wrong with the Articles of Confederation and How the Framers Tried to Fix Them"
James C. Clinger, Political Science and Sociology (intended for middle school audiences)
Third Session - 10:30-11:20 a.m.
"Protecting Private Contracts and Associations: Dartmouth College v. Woodward"
Olga Koulisis, History (intended for high school and older audiences)
Fourth Session - 11:30 a.m.-12:20 p.m.
"The Electoral College: Pro and Con"
Kevin Elliott, Political Science and Sociology; James Humphreys, History, and moderated by Drew Seib, Political Science and Sociology (intended for high school and older audiences)
Fifth Session - 12:30-1:20 p.m.
"Contemporary Freedom of Expression Controversies in Higher Education"
James C. Clinger, Department of Political Science and Sociology (intended for college audiences)