Longtime Murray State University faculty member, Ron Cella, founding member of Cooperative Center for Study Abroad, gives back to students
Longtime Murray State University faculty member, Ron Cella, founding member of Cooperative Center for Study Abroad, gives back to students
By Kaitlyn Black | Aug 5, 2021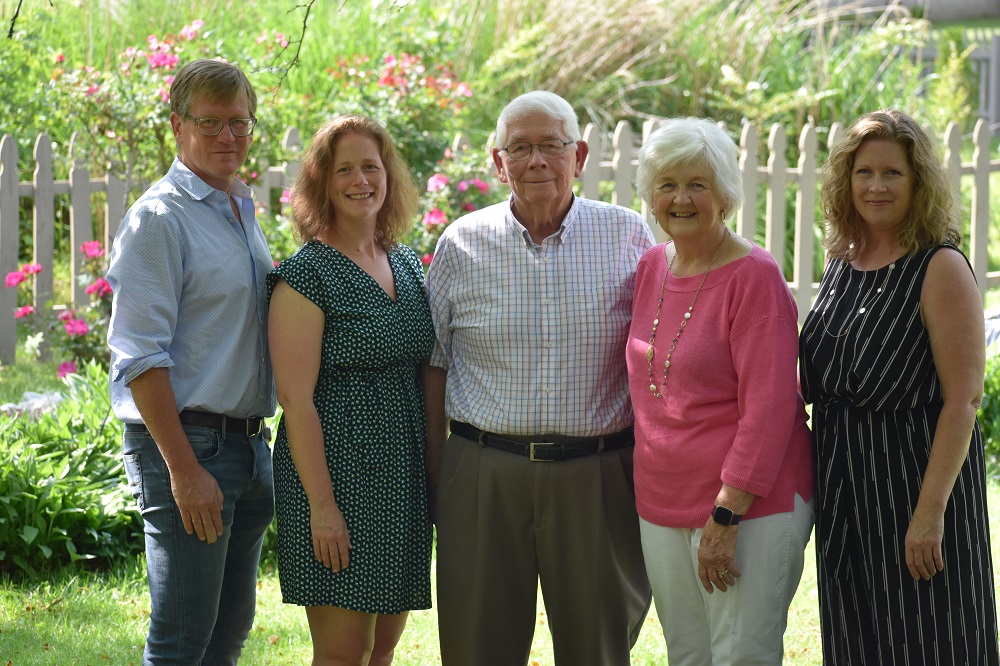 MURRAY, Ky. — Murray State University Education Abroad celebrates the establishment of an endowment through a generous donation from the Cella Family. Awards funded from this endowment will assist graduates of Murray High School (MHS) in their pursuit of study abroad opportunities at Murray State University through the Cooperative Center for Study Abroad (CCSA).
Ron and Doris Cella both taught for many years at Murray State. Ron served as faculty and Department Chair in English and Philosophy. Doris was the Director of the Murray State University Learning Center when she retired; at one time it carried the title Murray State Community College. They have been active in their support of Murray Independent School District as well, even after their children graduated from MHS. Combining their interest in supporting the education of Murray's future leaders with their belief that travel, specifically study abroad, should be an integral part of an undergraduate education, Ron and Doris decided to begin an endowment to fund awards that would help make study abroad a reality for more MHS graduates.
In 1982, Ron was one of the founding members of CCSA. From its creation to the present-day, CCSA has been instrumental in providing study abroad opportunities to Kentucky students. Ron taught as faculty and directed programs throughout the 80s, 90s, and early 2000s, in Ireland, Scotland and England. He really found his niche with the CCSA London Summer program, working as on-site administrator 12 times between 1994 and 2010. Throughout this time, and until his retirement, he served on the CCSA Board of Trustees.
From start to finish, Ron's involvement in study abroad was a family affair. When Ron was first approached about being part of the organizing and planning to set up CCSA (then CCSB, Cooperative Center for Study in Britain) Doris actually responded first to the inquiry, saying "Of course he will!" An avid traveler herself, Doris loves living abroad in an urban environment.
"It is eye-opening to be surrounded by other people, speaking other languages. Very humbling," says Doris.
The Cella children, now grown with families of their own, caught the travel bug from their parents and all studied abroad during their undergraduate careers. Still to this day, they love traveling and support their parents in their efforts to establish this endowment.
"Ron was a sensible, steady presence for decades on the CCSA Board of Directors, and we were all very sorry when he left the Board, having retired at Murray," said Jeffery Williams, Academic Director for CCSA. "Ron loved being part of study abroad, and so it isn't surprising that he would want to set up a scholarship to facilitate future generations of students having that experience."
When asked to share a memorable experience from his teaching and directing abroad, Ron explained that there are hundreds of experiences with faculty and students that still stand out in his mind. Instead of choosing one, he offered this simple yet profound picture of the joys of teaching abroad, one that he experienced time and time again during programs abroad: the students and faculty sharing stories of adventures from the previous day every morning at breakfast. It was clear to Ron that these adventures had a transformative impact on the students - evident as they reflected on the meaning of their experiences - and made even more enjoyable over a full English breakfast!
Thanks to the generous support of the Cella Family, more MHS students will be able to seek out these adventures and share them over breakfast around the world.