Murray State Theatre Arts program opens season with children's play, Androcles and the Lion
Murray State Theatre Arts program opens season with children's play, Androcles and the Lion
By Carrie Jerrell | Sep 24, 2021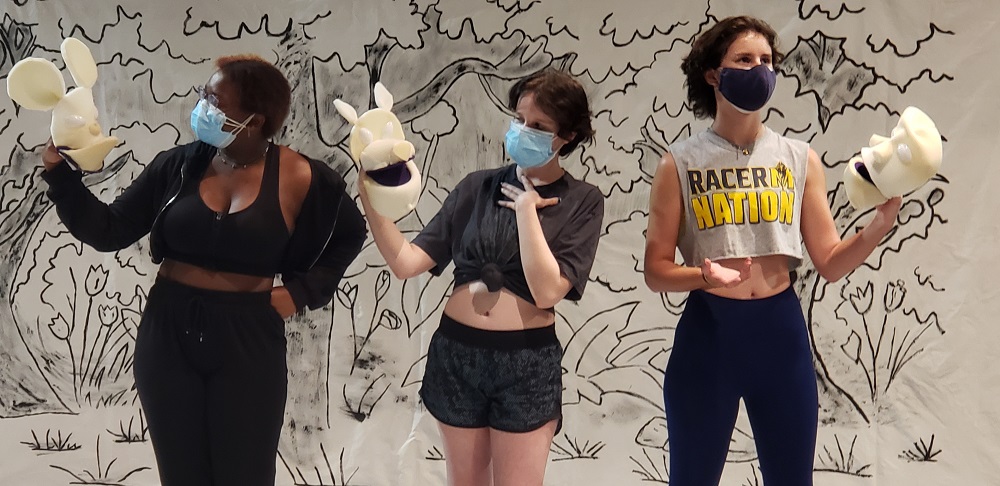 MURRAY, Ky. — The Department of Global Languages and Theatre Arts at Murray State University is pleased to present its first show of the 2021-22 performance season, Androcles and the Lion. All performances will take place in the Robert E. Johnson Theatre in the Price Doyle Fine Arts Building on Murray State's campus. Performance dates are Wednesday, September 29 at Noon; Thursday, September 30 at 9:30 a.m.; Friday, October 1 at 9:30 a.m.; and Saturday, October 2 at 2:30 p.m. Tickets are $3.00 each and can be purchased at the door or at murraystatetickets.com.
Androcles and the Lion is a children's play based on the timeless Aesop Fable classic. This enchanting and heartwarming adaptation challenges the barriers between friendships and tells the story of an unlikely trio as they defeat an evil and lonely Emperor. A mouse with a passion for singing escapes death after the hungry Lion lets them go. An escaped servant, Androcles, finds the Lion later with a thorn in his paw and removes it. But when the evil Emperor starts to stack these new companions against each other, it is up to the tiny Mouse to remind them all that friendships should not be so easily broken.
Lissa Graham, professor of theatre, serves as faculty director of the show. "Androcles and the Lion by Kathryn Walat is a hilarious comedy featuring puppets, and a fun way to tell the story of friendship despite differences," said Graham.
Ania Boutin, a freshman journalism major from Harrodsburg, Kentucky, plays Mouse. "She's small, shy, and a bit scared of the world, but she's not going to let that get in the way of her dreams! She loves to sing, dance and eat pizza with her friends," Boutin says of her character.
"I've really enjoyed being a part of the cast," says Boutin. "Everyone is so friendly!"
Natalie Boyle, a freshman theatre and film major from Cornelius, North Carolina, plays the mothers of Androcles and the Emperor. "Those two (mothers) have given their children a lot of trauma to work through," she says. "Luckily, my other cast mates are doing an amazing job bringing those characters to life as their characters work through their past, thanks to the friends they make along the way."
Olivia Beach, a sophomore theatre major from Louisville, Kentucky, is also excited to put on a show about finding friends, no matter the differences. "I play Androcles, the servant boy who befriends a very strong Lion and a very brave mouse. Their growing friendship throughout the show is one of my favorite aspects of this show, as it shows that even though the three are drastically different, they become one of the best trios, even through the toughest of times. I believe it will be a very fun and strong message for the children who get to come see our show," said Beach.
The full cast includes Emily Morehead of Paducah, Kentucky as the narrator; Caroline Winnenberg of Louisville, Kentucky as the Lion's Mom and the Emperor; Mack Slack of Belleville, Illinois as Lion; Tania Grace of Clarksville, Tennessee as the Mouse Mom; Ania Boutin from Harrodsburg, Kentucky as the Mouse; Natalie Boyle from Cornelius, North Carolina as Androcles' Mom and the Chorus; and Olivia Beach from Louisville, Kentucky as Androcles.