2022-23 Regents Fellowship recipients for the upcoming school year
2022-23 Regents Fellowship recipients for the upcoming school year
By Alex Pologruto | Aug 3, 2022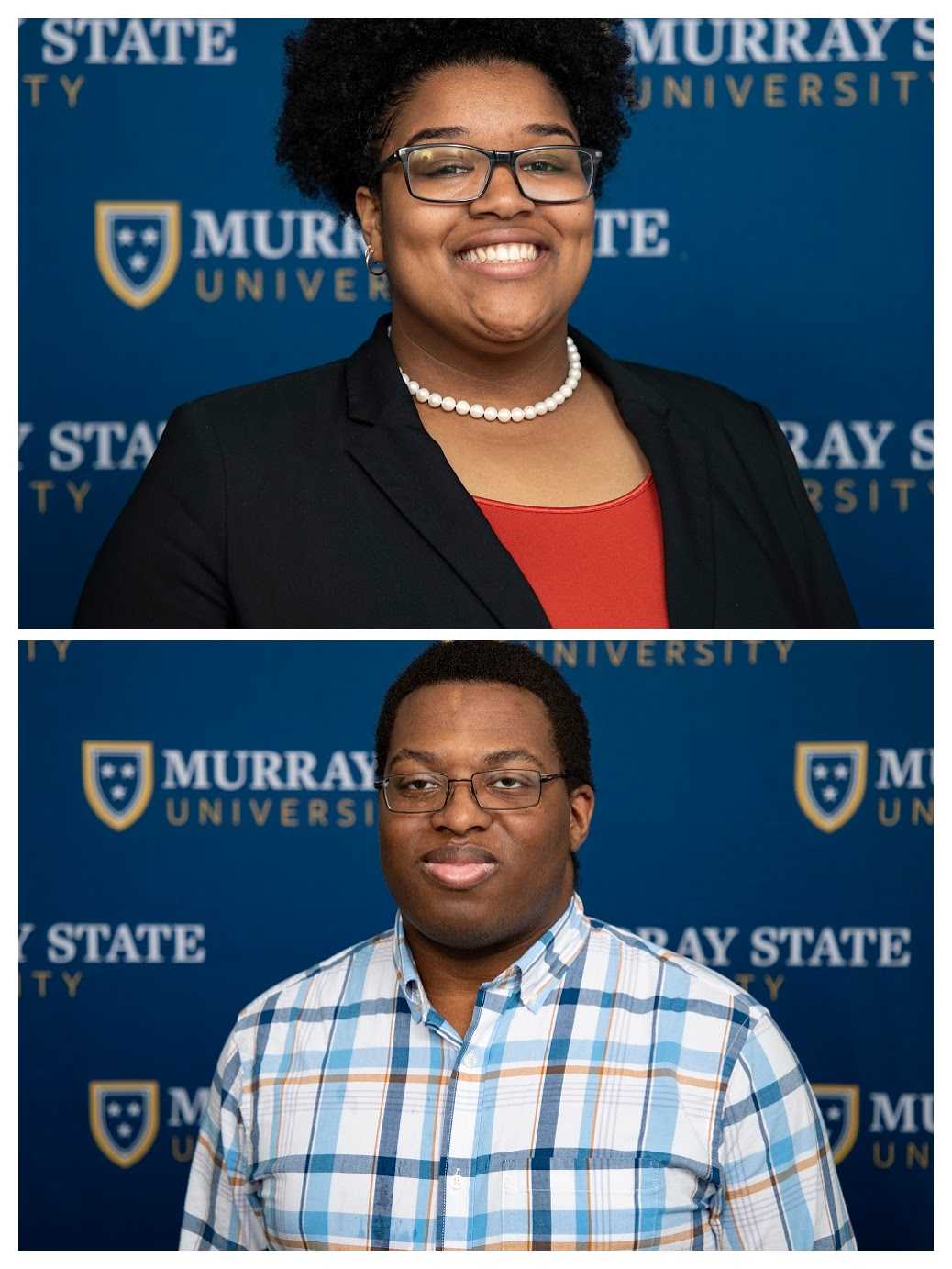 The graduate assistantship/scholarship is designed for underrepresented minority students
MURRAY, Ky. — Murray State University is proud to announce its third class of Regents Fellows. The Regents Fellowship is a graduate assistant program that is designed to help minority students matriculate into career development opportunities in postsecondary education upon graduation. The fellowship is for one year and renewable for a second year.
The Regents Fellowship recipients for 2022-23 are:
Zyanna Gee, a public administration graduate student from Elizabethtown, Kentucky

Jemele Artis, a human development and leadership graduate student from Hopkinsville, Kentucky
Gee is the daughter of Tinisha Sanders and Clarence Gee who aims to focus on public administration during her masters degree studies at Murray State. Gee noted that her mother, Tinisha, has been the individual that has been the most helpful during her collegiate career.
"During my collegiate career [she] has been my rock, my listening ear and the driving force pushing me to continue to be my best self both personally and professionally," said Gee.
She is eager to begin deeply exploring higher education specifically to connect with students for success in the areas of retention and Greek Life this upcoming fall semester.
Artis is focusing on human development and leadership during his masters degree studies at Murray State. Artis noted that former Murray State faculty member, Dr. Thomas Glover, also a Hopkinsville, Kentucky native, was instrumental and inspirational in his ascent to both college and graduate school.
"This Fellowship means so much to me," said Artis. "But in particular, this fellowship means gaining the acknowledgement of people who respect you [me] and acknowledge your [my] hard work."
Artis' foremost thoughts for the fall semester are to make connections with the auxiliary services department at Murray State by observation and engagement, ultimately leading to ways that he can make contributions to this specific area of higher education. Additionally, he hopes to be a mentor to other students, specifically ones who may have had a different route to college to see success in their future endeavors.
Each Regent Fellowship recipient will earn a stipend of $3,750 per semester along with a $1,000 semesterly scholarship.
To learn more about the Regents Fellowship please visit murraystate.edu/fellowship.