Branches
The Student Government Association consists of four branches: Senate, Campus Activities Board, Judicial Board and the Residential College Association.
On this Page

The SGA Executive Board consists of the SGA President/ Student Regent, SGA Executive Vice-President/ Campus Activities Board Chairman, Vice President of Administration and Vice President of Finance. The SGA Executive Board is responsible for representing the Murray State Student Body to the administration of Murray State, and the Commonwealth of Kentucky.
Executive Cabinet Members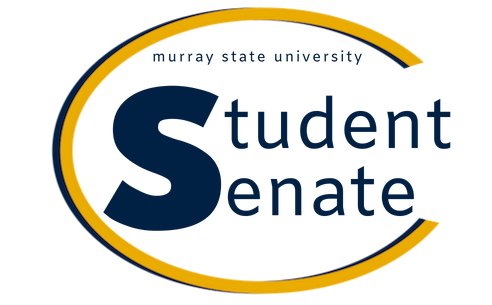 Students involved in the Student Senate gain experience in Murray State's legislative process. Forty-six senators comprise the Student Senate: three from each of the five academic colleges and from the Hutson School of Agriculture, two from the School of Nursing and each of the eight residential colleges, eight "at-large" senators elected through a campus-wide online election each April, and two freshman senators elected in September by the freshman class. Aside from passing legislation at its weekly meetings, the Student Senate provides informational brochures, the campus planner, voter registration and a campus voice (student regent) to the board of regents. To qualify as a senator, you must maintain a 2.5 cumulative grade point standing during the term of office.
Within the Student Senate there are several leadership positions available known as Senate Chairs. The Senate Chairs are the chairpersons for the standing Senate Committees: University Affairs, Election Ways & Means, Government Relations, Public Relations and Diversity & Inclusion. Each Senate Chair runs a committee of Senators that help investigate issues, create legislation, and work on ways to better campus through their respective areas. The individual that oversees the Senate Chairs is the Chief of Staff, which is selected by the President to serve at their will.
Nate Ragland, Chief of Staff

Emma Gage, Enrollment, Management, and Success Senate Chair
Olivia Heinzman, Public Relations Senate Chair
Isaiah Pruitt, Election, Ways, and Means Senate Chair
Luke Wyatt, Government Relations Senate Chair
Luke Payne, University Affairs Senate Chair
Jayden Birkner
Caleb Oliver
Austin Randolph
Karsen Starks
Sarah Throgmorton
Noah Mason
Reid Davenport
Brendan Hawkins
Kyle Givens,

Arthur J. Bauernfeind College of Business

Grace Rapp, Arthur J. Bauernfeind College of Business

Ty Weatherly, Arthur J. Bauernfeind College of Business

Vic Hudspeth, College of Education and Human Services

Evan Shelton, College of Education and Human Services

Nadia Stone, College of Education and Human Services

Allen Everett, Hutson School of Agriculture

Skylar Lawrence, Hutson School of Agriculture

Shana Lueking, Hutson School of Agriculture

Ally Johnson, Nursing & Health Professionals

Ellie Youngblood, Nursing & Health Professionals

Vacant, Nursing & Health Professionals

Nate Garland, Humanities and Fine Arts

Josh Ragle, Humanities and Fine Arts

Megan Redding, Humanities and Fine Arts

Carlie England, Science, Engineering and Technology

Pate McCormik, Science, Engineering and Technology

Shana Lueking, Science, Engineering and Technology
Micheal Arnal-Brown, Clark Hall
VACANT, Clark Hall
Canon Adams, Elizabeth Hall
VACANT, Elizabeth Hall
Levi Johnson, Hart Hall
Cameron Woods, Hart Hall
Kellyn Hurt, Hester Hall
Aidan Harrod, Hester Hall
Witt Bell, Regents Hall
VACANT, Regents Hall
Bo Bryant, Richmond Hall
Caleb Trieb, Richmond Hall
Grady Ward, Springer/Franklin Hall
Clay Barker, Springer/Franklin Hall
Aidan Thompson, White Hall
VACANT, White Hall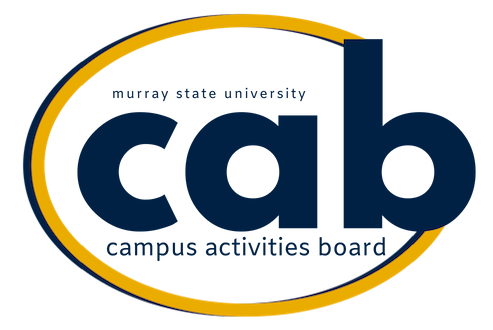 The Campus Activities Board is composed of 15 chairpersons with committees who plan and promote activities for students and the community. The chairpersons are students appointed by SGA each spring and the Residential College Activities chair, which is elected in the spring. All members must maintain a 2.5 cumulative grade point average while in office. Activities provided by the CAB include concerts, lectures, comedy and musical acts, the Ms. Murray State Pageant, Homecoming parade and events, spontaneous events in the Curris Center, multicultural events, freshman and spring weeks, plus much more.
The position is a dual position that coordinates two of the most popular events that CAB does. In the fall the chair is in charge of all SGA Homecoming Events, including the parade and the election of Homecoming King and Queen. In the spring, the position is in charge of Murray-Madness, which is a one day event that is typically outdoors. The event ranges from chair-to-chair, but it is usually carnival theme, and is hosted in late spring.
Gracie Conway, CAB Homecoming Chair
This position provides the students with free events that are mainly for entertainment or promotional value. These events can be done in the Curris Center, Winslow, or anywhere else on campus. The chair will also work with entertainment agents to bring acts to campus, such as the campus favorite, Tom DeLuca, The Hypnotist. The chair will use a combination of creative inexpensive ideas along with contracted agents throughout the year. Popular events hosted by this position through the years have been wax hands, personalized signs, and laser tag.
VACANT, CAB Innovative Acts Chair
This position communicates with all members of the CAB. He/she is the liaison between the chairs of the committees and the members that wish to be involved on the committees (CABbies). This position should also keep the chairs responsible for using there "CABbies" for more than just working events. The membership chair is pivotal for the staffing of events and keeping an adequate number of CABbies.
VACANT, CAB Membership Chair
This position is responsible for coordinating all details of the pageant experience for contestants, participants, and patrons. The Miss Murray State Pageant is meant to be done as professionally as possible, to give Murray State a chance to show the public some of the quality women we have to offer. The winner from Ms. Murray State goes on to represent Murray State in the Kentucky Mountain Laurel Festival, as well as many local events.
VACANT, Ms. Murray State Scholarship Pageant Chair
This position is responsible for producing programs that bring people of all backgrounds together. Murray State University is a diverse learning institution, and this position is responsible for reflecting that in their programming. This chair often times works hand-in-hand with the Office of Multicultural Initiatives, Student Leadership & Inclusive Excellence, to help fund fun, diverse programming.
VACANT, CAB Diversity Chair

VACANT, CAB Diversity Chair
This position coordinates all SGA/CAB sponsored performance based programming. More commonly, this chair is responsible for seeking out student opinions of concerts and lectures, as well as making informed decisions on what types of concerts and lectures SGA/CAB will sponsor. In the past, SGA/CAB has brought the following performances to campus:
Kanye West (2004)
Maroon 5 (2005)
John Mayer (2007)
Maya Angelou (2011)
Bill Nye the Science Guy (2014)
R.J. Mitte (2015)
Old Dominion (2015)
Todrick Hall (2015)
Martin Luther King, III (2016)
Anthony Ervin (2016)
Stephen A. Smith (2017)
VACANT, CAB Performances Chair
This position entails the publicity and marketing of our programming. From the design of fliers to social media management, these individuals are responsible for all publicity ideas for CAB events. There are three chairs to help break up the responsibility of publicizing every event.
VACANT, CAB Publicity Chair

VACANT, CAB Publicity Chair

VACANT, CAB Publicity Chair
This position is to communicate to CAB events that the Residential Colleges are planning and implementing. In addition, it is the RCA Chair's responsibility to keep the RCA informed on the programs that CAB is planning.
Rebecca Ghrisby, CAB RCA Programming Chair
This position is in charge of recruiting talented students across Murray State that wish to showcase their talent (music, comedy, etc.) to the student body. In addition, our Showcasing Chair is responsible for selecting movies to be played in the Curris Center Theatre. Some examples of previous events have been a "Battle of the Bands", valentines serenade in the Curris Center, and several movie series.
VACANT, CAB Showcasing Chair
The Freshman Council is a Student Senate Committee, that is chaired by the Freshman Senators elected each Fall. The purpose of the Freshman Council is to have a mechanism for Freshmen to voice their concerns, plan Freshman oriented programming, and become acclimated to SGA in a relaxed environment. Unlike the Freshmen Senators, council members don't have to run for their position, they are instead selected via applications.
To Be Elected, Freshman Senator, Freshman Council Co-Chair

To Be Elected, Freshman Senator, Freshman Council Co-Chair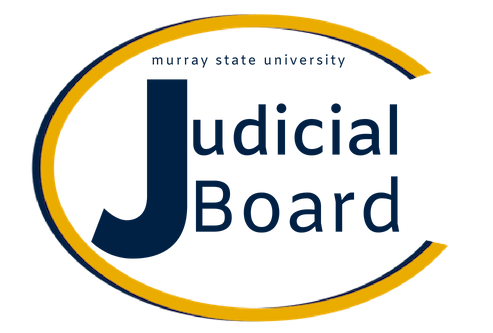 The Judicial Board is the judicial body of SGA. To be one of the ten members, applicants must have at least sophomore status, a 2.5 grade point average, and not be an officer or member of any other branch of SGA. These positions are appointed in April of each year. At its meetings, the board reviews parking tickets and hears appeals.
Lexi Stone, Judicial Board Chief Justice
The Residential College Association is a branch of the Student Government Association that oversees the Residential Colleges. This branch is responsible for shared governance between the Residential Colleges, as well as programming and leadership development. The RCA also represents Murray State and our Residential Colleges at state, regional, and national conferences.
There are many ways to be involved in the RCA, as an executive member, RCA college representative, or through the individual Residential College Councils. If you are interested, check with your College Head, RCC President, or Residence Director for meeting times and more information.
Nicholas Novotka, Residential College Association President