Student Government Association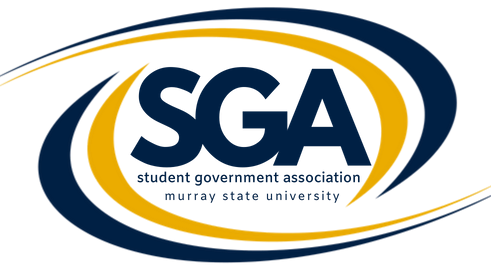 About SGA
The Student Government Association has four branches: Student Senate, Campus Activities Board, Judicial Board and the Residential College Association. Through these components of the Student Government Association, we can make Murray State University a great experience during our time here.
Governing Documents
Judicial Board Operating Principles
Residential College Association Operating Principles
History of SGA
"The Student Organization was first organized in 1936, and on May 11 of that year, the first Constitution for the Organization was written and ratified. The purpose of the Student Organization was to promote character and initiative through the responsibilities of effective organization and a featured purpose of the Organization was to expand and promote interest in student affairs, to provide the means for the clear expression of student opinion and its presentation to the administration when advisable, to unify and systematize campus activities, to increase and clearly define student responsibilities, and to foster in every manner possible student character and initiative.
Dr. Forrest Pogue, a former student and then a professor at Murray State and a distinguished historian, was helpful in writing or formulating the original Constitution.
Because of the outstanding efforts of students and faculty advisors, the 1937 Shield was dedicated to the Student Organization. In later years, the students changed the name to the Student Government. In 1968, the Constitution was rewritten and continues to serve as it has through the years as the effective voice of the students working in harmony with the administration and acting as coordinator of student- campus activities.
In the 60's, the Student Class Assembly consisting of the individual class officers, was made a facet of the Student Organization or the Student Government.
The Student Council is composed of the class representatives in addition to the President, the Vice President, the Secretary and the Treasurer.
Also, in 1966, a Judicial Board was formulated and approved by the Board of Regents and by the student body."
Woods, R. H. (1973). Murray State University: Fifty Years of Progress. Retrieved from University Libraries
Announcements
Interested in getting involved in SGA? Apply for a Senate Chair, Judicial Board, CAB, and vacant Senate positions today! Applications available by visiting Applications!
Letter from the SGA President
Hello Murray State University!
My name is Ellie McGowan, and I am the Student Government Association President and Student Regent for the 2022-23 school year, and it is my honor and privilege to say how thankful I am for our Racer Community and to serve and represent our student population.
Starting out my freshman year in 2020, I came to college slightly nervous, but excited to embark on this new and unfamiliar journey. I never imagined that this university, this campus, and these people would impact me so much. However, I reside here two years later, ever thankful and blessed to have made so many meaningful connections within my academic and extracurricular endeavors. Our Racer Community is special to all in so many different ways, and I can assure you that every student has a place here. It is my encouragement to pursue your fondest passions and biggest dreams here, because I promise you that there is always someone here who will have your back.
My involvement with SGA began during my first year through Student Senate and Freshman Council, and it truly is so humbling to be able to serve and give back to the individuals who make this place so special. The Student Government Association fully encompasses students on campus through the four branches consisting of Student Senate, Judicial Board, Campus Activities Board, and the Residential College Association. Getting involved with any of these branches is incredibly easy and immeasurably rewarding. SGA exists to serve, vocalize, and represent every student who walks through this campus and is a part of our Racer Family. If we can ever be of any assistance to you, please do not hesitate to reach out. One of the things that has shaped my college experience the most has been the incredible individuals that fill this Racer Community - and I will forever be grateful for my small role within it.
With that, I wish each of you the best of luck within this year. If I can ever be of any assistance to you, please do not hesitate to let me know. Shoes Up and Go Racers!
Sincerely,
Ellie McGowan
2023-2024 SGA President and Student Regent