Paducah Regional Campus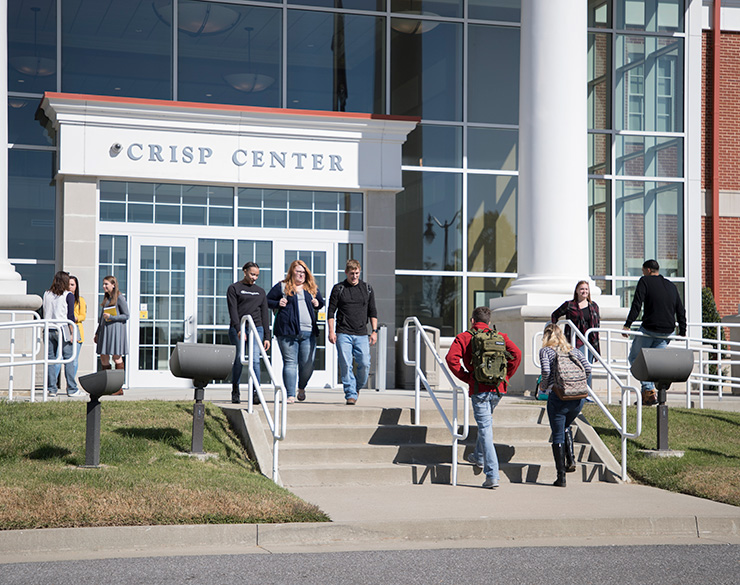 Complete your degree in Paducah
Need a flexible way to complete your degree in Paducah? We offer a variety of courses and programs taught by Murray State's talented faculty right here in Paducah for students who do not have access to the Murray campus. Our programs are offered in convenient formats and start times, including evenings and online.
Our advisors are here to assist you with the admissions process and planning your course schedule for graduation. Whether you want to transfer to Murray State or earn your master's degree, we want to help you get started on reaching your personal goals.
Explore your options
Earning your degree does not have to require travel or changing your already busy schedule. Our programs are catered to those who work full-time or have family commitments outside of school.
Bachelor's degrees
Master's degrees
Online degree programs
Our advisors at the Paducah campus can help you get started on completing your degree online. Learn more about the online courses and programs offered at Murray State University
Take the next step
Important dates
View application deadlines or create an account to begin your admission process. Contact us today and we can help you get started!
Murray State University — Paducah Regional Campus
4430 Sunset Avenue
Paducah, KY 42001
Building hours:
August - May: Monday - Thursday, 8:00 a.m. to 10:00 p.m. and Friday, 8:00 a.m. to 4:30 p.m.
June - July: Monday - Friday, 7:30 a.m. to 5:00 p.m
Helpful resources