Nonprofit Leadership Studies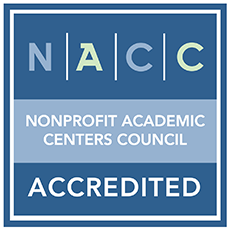 The Nonprofit Leadership Studies (NLS) Program is designed to develop the next generation of nonprofit sector leaders, prepared to engage as highly effective and dedicated professionals committed to improving the quality of life for people around the world. The nonprofit sector is highly diverse, addressing issues and needs related to every aspect of life.
The NLS program is responding to the increased need for professionalism and leadership in the nonprofit sector. Through the NLS Program, students obtain a broad understanding of the roles and functions of nonprofit organizations and philanthropic institutions in a modern democracy, and also the knowledge and skills in the areas of:
program design,

volunteer and human resource management,

cultural competency and diversity,

financial resource development and management,

marketing and public relations,

organizational development and leadership,

strategic planning.
The NLS Program applies Service Learning strategies to connect coursework to real-world experiences, and to nurture the spirit and passion required for effective and inspired leadership.
Career Opportunities in Nonprofit Leadership
The Internal Revenue Service designates 30 categories of nonprofit organizations, including such wide-range examples as:
arts, culture and humanities;

education;

environment;

health care;

mental health and crisis intervention;

crime and legal-related;

food, agriculture and nutrition;

public safety and disaster preparedness;

civil rights, social action and advocacy;

science and technology;

social science; and

religion-related, among others.
There is steady growth in nonprofit jobs and careers. For example, in 2016 the Bureau of Labor Statistics reported that the Nonprofit Sector out-performed the Business Sector 3 to 1 in job creation over the past decade. Today there are in excess of 15 million Nonprofit Sector jobs and growing.
Undergraduate Programs in Nonprofit Leadership Studies
The NLS Program includes the academic Major and Minor dedicated to preparing students with the skills and experience to lead organizations with public good missions. Details are presented in the Murray State Bulletin. The program of study is a strong complement to all majors and minors across the Murray State curriculum, as increasing numbers of graduates are employed in the Nonprofit Sector in the full variety of fields of practice.
Major in Nonprofit Leadership Studies
Minor in Nonprofit Leadership Studies
Graduate Programs in Nonprofit Leadership Studies
The Nonprofit Leadership Studies Graduate Program is designed to prepare individuals for leadership roles and functions in mission-driven nonprofit sector organizations dedicated to improving the quality of life at the local, regional, national, and global levels. Commitment to innovation, social entrepreneurship, social change, engagement, and advocacy guide the curriculum.
The NLS Graduate Program is built on core course content focused on the full range of organizational leadership roles and management functions central to the successful pursuit of the public good missions across the nonprofit sector. They include but are not limited to organizational development and strategic planning, human resource development, financial resource development, legal issues and advocacy, and innovation and social change strategies.
The M.S. in Nonprofit Leadership Studies is not currently accepting new students but will still be available to current students already working through the program. As human resources grow, the goal is to reopen the M.S. degree opportunity.
Graduate courses continue to be provided in support of the core nonprofit leadership and management functions. A number of other MSU graduate programs support the inclusion of these courses as electives within their curricula. In addition, a Leadership Development Concentration Area is available in the Human Development & Leadership Master's Degree Program (HDL) which includes four of the NLS Graduate Courses.
Nonprofit Leadership Studies Certificate
The Nonprofit Leadership Studies Certificate is designed to support professionals working in leadership roles and those seeking to advance into leadership roles in the nonprofit sector. In addition, it supports those wanting to transition from government or business into the nonprofit sector. The certificate is designed to help ensure a quality understanding of the role of the nonprofit sector in strengthening civil society. In addition, students can customize the set of courses taken to align with career interests across the field of practice. NLS 600 is required, and with academic advisor support, students complete three additional courses to receive the Certificate.
Academy for Nonprofit Development and Leadership
Participate in the Academy for Nonprofit Development and Leadership, developed by Murray State's Nonprofit Leadership faculty, local nonprofit leaders, and professional leadership consultants. The academy provides leadership training and networking opportunities for area nonprofit professionals in Hopkinsville, Madisonville, Murray, and Paducah.
Testimonials
See what our alumni said about the NLS programs
Contact Us
Please use this link to find out more about the program, or you can directly contact:
Elise Lael Kieffer, Ph.D.
Program Director and Assistant Professor
Nonprofit Leadership Studies, Organizational Communication and Leadership
309A Wilson Hall, Murray, KY 42071
Robin Esau, M.S.
Instructor
Organizational Communication and Leadership
320 Wilson Hall, Murray, KY 42071
Mike Gowen, M.A.
Instructor
Organizational Communication and Leadership
313 Wilson Hall, Murray, KY 42071